We are only as strong as you make us!
Volunteer now and experience your child's education on an exciting level.
Ongoing Volunteer Opportunities
Traffic Volunteers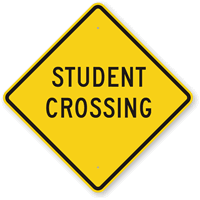 Parent volunteers are needed during drop-off and pick-up. This valuable volunteer opportunity ensures that students exit and enter cars safely while ensuring that traffic moves efficiently.
We have opportunities for 12 parents! If you are still waiting for your fingerprint clearance, you can volunteer with morning traffic.
Lunch Volunteers*
The lunch program at Archway Scottsdale relies heavily on parent volunteers. Volunteering is a great way to see your student and their friends during the school day, meet other parents, and provide support for this very important program. Parent volunteers help check in the students with hot lunch and assist them through the fresh foods bar during the lunch periods.
Copy Cats*
We have a brand new volunteering opportunity that will directly benefit our teachers! Sign up to come in and make copies.
*For these volunteer positions, please be sure you have your fingerprint clearance card on file at the front office. You cannot volunteer in the school building without a valid fingerprint clearance.